Motor vehicle accidents are all too common these days. Chances are, you or someone you know have been in a motor vehicle accident. The physical outcomes can range from just being a little shaken up to more severe injuries. The good news is that physical therapy can make the road to recovery faster and more successful in the long term!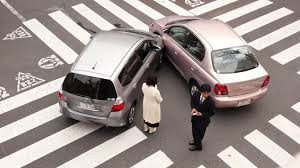 Depending on the severity of the accident, some people end up having long term issues with pain and function. Many people (and their health care practitioners) have trouble judging if and when someone needs physical therapy following a motor vehicle accident.
A systematic review in the Journal of Orthopaedic and Sports Physical Therapy narrowed hundreds of studies down to the top 14 for long term outcome predictors for whiplash injuries. After analyzing these studies they came up with the top predictors for poor long term outcomes after being injured in a motor vehicle accident.
Predictors for a poor long term outcome include:
High baseline pain intensity (greater than 5.5/10).
Onset of headaches soon after the accident.
No seat belt in use during the accident.
Report of low back pain soon after the accident.
Pre-injury neck pain.
Report of neck pain soon after the accident (regardless of intensity).
If you fit one or more of these criteria, you are at increased risk for a poor long term outcome with your injury. Fortunately, people who have suffered an injury related to a motor vehicle accident can decrease their pain and increase their tolerance for activity with the help of physical therapy. Your licensed physical therapist will guide you through a personalized exercise program, provide hands on care such as soft tissue and joint mobilization, and provide you with pain relieving modalities like electrical stimulation.
Call us today to find out how we can aid in your recovery.